Wild for the Wildcats: The story of Herb and Becky Goller
They have stories, lots and lots of stories. They can tell you about the time an LN baseball player hit a line drive into the gut of an umpire, or the time last year when the they watched the softball program come away with its first sectional title of the 21st century. Or even most recently when the volleyball team knocked off Cathedral for their first sectional since the 1979 season. But for Herb and Becky Goller, the stories all begin with a familiar figure for Lawrence North—Greg Oden.
Herb, along with his wife Becky, had always been interested in basketball, but the rise of the LN boys basketball program between 2002 and 2006, due to the presence of the 7-foot Oden, was intriguing to the Gollers. LN had already won a state championship in 2003-2004, and was on their way to winning another in 2004-2005 before the two decided to attend an LN basketball game.
"We had heard so much about [Oden] and the team that we decided we would come here and check him out," Herb Goller said.
For Becky Goller, an LC grad, what was most interesting was not that the team was succeeding, but how they succeeded.
"I remember how fun and fascinating it was to watch them win and how well they played as a team and encouraged one another," Becky Goller said.
After LN won the state title in 2005, the Gollers decided to buy season passes for 2005-2006, which turned out to be an undefeated, state and national championship season.
They rarely missed a game during that 29-0 run in 2005-2006. Herb, a North Central alum, will tell about the time during that season that they traveled down to Bloomington South. "They're animals" he'll say. "I won't go down there again because I know I'll get arrested," Herb Goller said.
"But that's another story"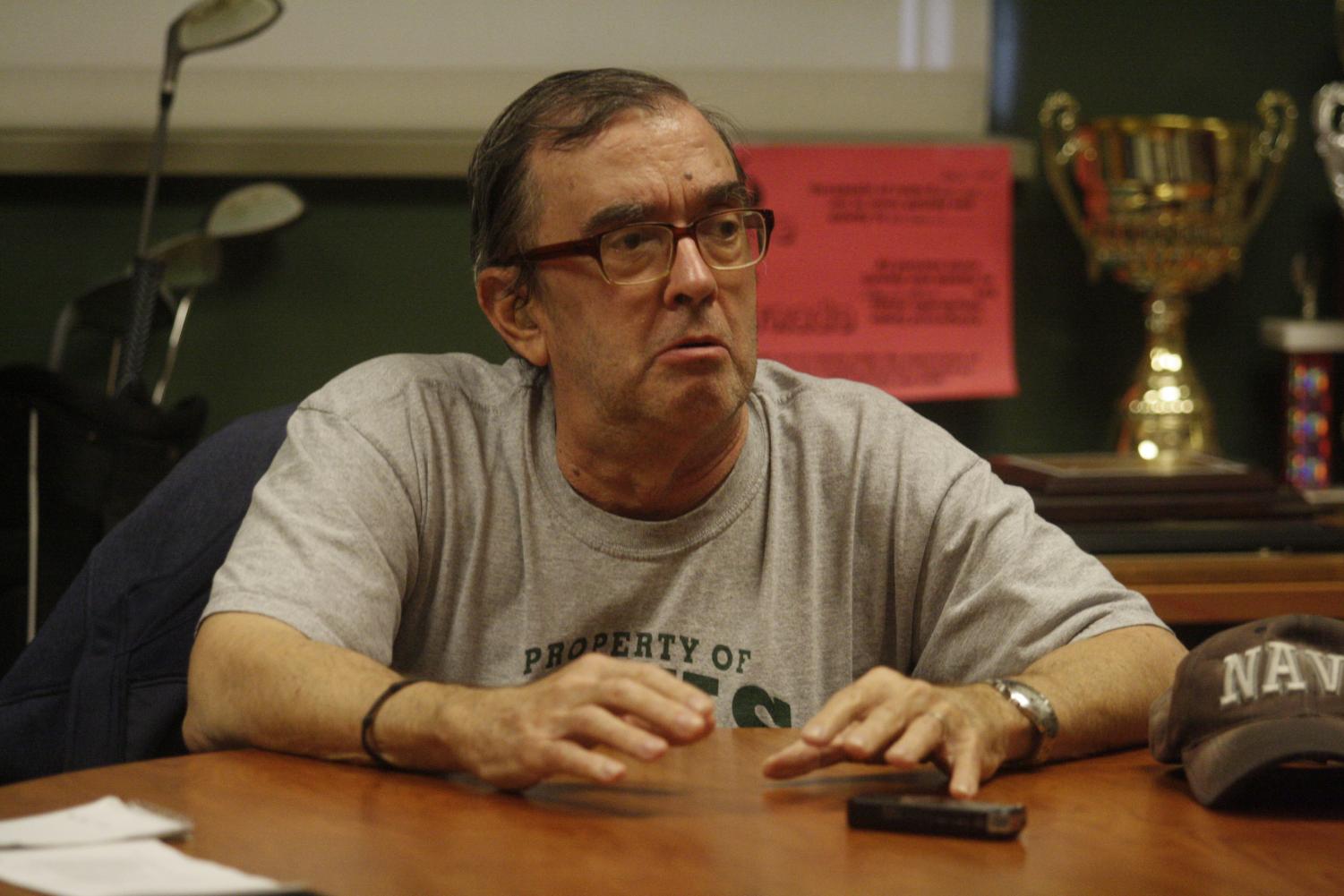 Essentially, Herb and Becky Goller jumped on the LN bandwagon, but never climbed off. Thirteen years later, the "Superfans," as they've been dubbed, have attended dozens of LN athletic events and have expanded their viewing arsenal to sports ranging from football and volleyball in the fall, to softball and baseball in the spring. The duo has become a staple of the athletics program and has even gone to places such as Bedford and Greenfield over the course of more than a decade, all in an effort to support the Wildcats.
"This is our 13th year and we still enjoy it," Becky Goller said "For what something like the [Indiana] Pacers would cost for one game, we can get a whole season here at LN and enjoy ourselves so much more."
Alongside their basketball stories, they now know all about former volleyball players Abby Merritt, Jesse Earl and Brittany Daulton—who might just be the best LN volleyball player Herb Goller as ever seen. More recently the two have enjoyed watching Meg Beasley ,along with her sister Lizzie, who says that it was "reassuring having a constant base of support for our team through both the good and the bad time."
They're even still a little bitter about the time 12 years ago when the volleyball team traveled to Cathedral for the sectional opener and fell just short of knocking off the Irish in a five-set thriller.
"But that's another story."
It's about a half mile drive down Hague Road for the Gollers, and while they may not have children that attended LN, they still feel like a part of the community.
"These are our neighborhood kids and this is where our tax dollars are going as homeowners," Becky Goller said "We enjoy hanging out with the kids and the fans."
Through the last 13 years, all the seasons, all the games, they've been there. Watching, cheering and of course, collecting memories—like the one about why he has such a strong distaste for Carmel High School. But as Herb puts it,
"That's another story,"