Social Studies teacher wins 2018 Lilly Endowment Teacher Creativity Fellowship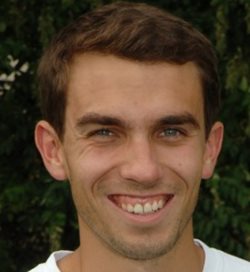 Over the coming years, social studies teacher Ben Morgan will take the trips of his lifetime, heading to places such as Belize, Costa Rica and British Columbia, Canada to enroll in fly fishing classes.
"These trips are going to be a lot of vacation and a lot of relaxing. They will involve a lot of re-energizing myself through fishing, but some of just hanging out. My wife will be going on them. We will likely be doing some Airbnb and tours to meet some people," Morgan said.
Morgan earned these trips through the 2018 Lilly Endowment Teacher Creativity Fellowship, which is funded by Eli Lilly and Doman Group to let 100 Indiana teachers follow their passion by going on trips and starting clubs at their schools. Each teacher will get a $12,000 dollar grant for the trip and to pay for the costs of a club at school.
"Fishing is my favorite thing in the world to do. I enjoy it since it gives me a chance to get away and it's the only way for me to focus all of my attention on nothing. But it is expensive, so I figured if I could do something for free I'd pick that," Morgan said.
With the grant money, Morgan will also start a fishing club at Lawrence North.
"Getting kids outside is a big deal and getting them away from everyday and life's distractions into nature is good. It's a good chance to find out who they are and what they really think about life," Morgan said.