LN Football hopes to improve team by implementing changes
The Lawrence North football team has made many new changes for the 2018 season. Coaches for this season have moved around and new coaches have come in to help. Many players have had to switch their positions on the field and coaches have had to switch their coaching positions.
"We have really good people and coach Scheib has been a friend of mine for a really long time. We were talking about our ability to have great players for this year so I needed an older guy to come in and help me with the knowledge base that he has and then with coach De Luna moving on to Fall Creek Valley to be their new principle, I was in looking for a new defensive coordinator and then I found coach Sala," Mallory said.
Two players in particular that have had to switch their positions are siblings senior Derin McCully and sophomore Donaven McCully. Derin played quarterback but this season he switched to cornerback. Donaven has moved into his older brother's position as starting quarterback for the season. Both players have expressed their opinions about moving positions.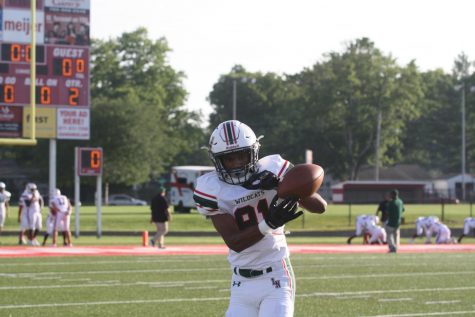 "It was kinda hard because I moved to a position that required a lot of technique and when I got there I was kinda going off of pure athleticism so it was kinda tough to switch positions but I knew it was eventually going to be worth it," Derin said.
Donaven was happy with being quarterback and said that the plays are a lot faster than it was when he was a freshman, but he understood why they moved him into that position. He has been quarterback ever since he started playing football and last year he was the quarterback for the freshman team.
"I just wanted to help the team get better and I knew that's what we needed to do," Donaven said.
Although Derin and Donaven have had to switch positions, they are content with the changes involving the coaches and the new positions that they are currently playing. They were happy to switch positions if it made the team better. Given the circumstances of Donaven taking Derin's old position, there wasn't any rivalry between the two.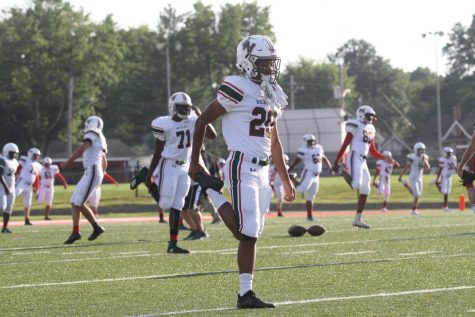 "No, there wasn't any rivalry. I mean sometimes I talk to him and say that I'm better than him cause I taught him everything he knows, but it's what was best for the team," Derin said.
Donaven says the same thing, they both didn't have any rivalry with each other. It was a good decision made by the coaches. They both respected that decision and are doing well in their new positions. One of the coaches who took part in deciding to switch the two players is Coach Eddie Tucker.
"I think it was easier because they were brothers. So anytime you have a guy who was the quarterback, obviously he wants to be the quarterback, but it was best for our team and it has worked out perfectly so they both have accepted that," Tucker said.