Sudden passing leaves many grieving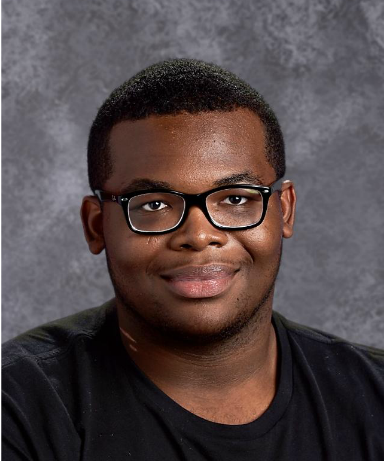 Hang on for a minute...we're trying to find some more stories you might like.
On Feb. 23, senior Dennis Palmore passed away in his sleep from health-related conditions. Palmore is remembered as being a positive and supportive individual by friends.
"I met Dennis in middle school. He was really funny. He always came and hugged me. To him, I was his favorite 'white girl.' He always looked to me as a good friend to talk about anything. It was nothing but good times. We never argued," senior Jade Vickers said.
Although Palmore was attending the Lawrence Advance Academy at LECC, he would have graduated with the LN senior class in June. Palmore went to LN his freshman through junior year. His freshman English teacher, Becca Downs, remembers him as a social butterfly.
"I definitely remember that he had a very outgoing personality. I had him as a freshmen, and then he was in my study hall a couple of years later. It was kind of cool to see him grow a little bit in that time. I definitely remember that he was very outgoing and social," Downs said.
For senior Braedon Archie, he remembers Palmore as being a very light-hearted individual. Archie and Palmore met in 7th grade.
"He came up to me first and was asking about football and playing football. He was just a really light-hearted person and always supportive. He'd check in on me every day and all that, even after football. Coming into high school, he'd always checked in on me, send me paragraphs telling me how much he appreciates me. He told me how he kind of looked up to me and that really touched me," Archie said.
On the night of his passing, Palmore had planned on seeing the girls basketball game at Bankers Life. Vickers remembers texting him to see if he was on his way.
"Later that night, we weren't supposed to meet there (Bankers Life), but he texted me and asked me if I was on my way. I was the person that told him about it because I'm into that kind of stuff. He was like, 'Are you on your way to the game?' and I was like, 'Yeah, are you?' and he was like 'I'm on my way.' Then later that night I'm selling a ticket and that was that. He never texted me back," Vickers said.
For both Archie and Vickers, Palmore's sudden passing feels almost surreal. Archie remembers talking about prom with him the night before, while Vickers remembers their talk about the future.
"We literally just got done talking about college and graduation on Friday. Just to think that I won't be able to see him again or hug him, just breaks my heart. He wanted to go to college. He said that his dream was to go to a university. He said he was going to end up going to Ivy Tech because of his credits and his condition. I was just proud to hear that he was going to college," Vickers said.
Principle Brett Crousore announced his passing to the school on Tuesday, Feb. 26. During that announcement he held a moment of silence in remembrance of Palmore.
"Lawrence North is saddened by the loss of a senior, Dennis Palmore. Dennis had a lot of great friends here at Lawrence North and the Lawrence Advanced academy and he will be missed by the LN family," Crousore said.