Embracing their culture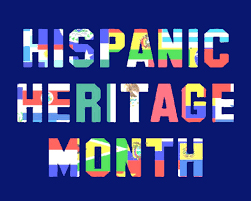 Heritage for many is a defining factor. For students like senior Dulce Garcia, it is very important to her to honor her hispanic heritage. It holds value and symbolizes her culture.
"To me, it means a lot. It means tradition. It means family. It's very important to me," Garcia said. 
Garcia is an active member of LN's Dream team. Dream team is a club dedicated to students of Hispanic origin and students who are immigrants. 
"Everyone was joining it, and it was a Hispanic-based club, so I was like maybe this could be something, maybe this could not," Garcia said. 
The club is primarily involved in service opportunities throughout the year. This year they're in partnership with La Plaza, an organization that aids awareness, scholarships and other needs for Hispanic students.
"A lot of them in our club are new and still experiencing differences between the cultures. Some of them bridge the gap, but still don't feel totally accepted. This gives them that chance to have a voice," Club sponsor Vivian Tragresser said.
Recently members of the club celebrated Hispanic Heritage Month. Hispanic Heritage Month is celebrated between Sept. 15 through Oct. 15. During this time, citizens of the United States and other countries celebrate through various activities. Here in Indianapolis, La fiesta is just one of the ways to celebrate. 
"It makes people feel good. It makes people feel happy. It makes me feel happy that their happy," Junior Valentin Ojeda said. 
La fiesta is a festival that takes place in downtown Indianapolis. La Fiesta is sponsored by La Plaza as well. This year was the 38th anniversary. The event's purpose is to bring awareness to Hispanic culture, issues and offers community service to vendors. 
Students who participated played games and made crafts for young kids. This year, they played a game called ball in a cup. Accompanied with the game is a paragraph educating children about the origin. The crafts that were made were butterflies that represent different countries.
"Sometimes the crafts represent many nations like butterflies. South America and Central America are known for their beautiful and brightly colored butterflies. Then with the ball and cup, we picked one country, but actually we had three countries represented," Tragesser said.
With Hispanic Heritage Month coming to an end soon, Garica desires for people to be more aware about her culture and hopes that people will gain a deeper understanding of the culture. 
"I just wish people knew more about our culture and how we do this and that. Not just what we learn in school, but actually going into depth, like how we learn about people's history," Garcia said.