LN staff member remembered for his joyful spirit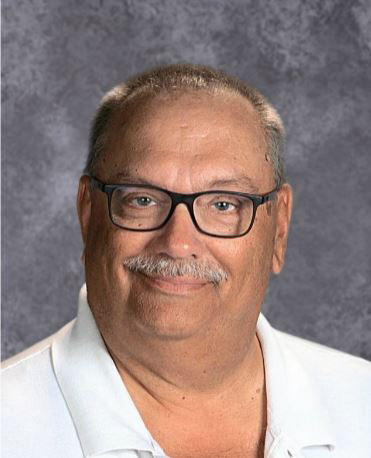 Hang on for a minute...we're trying to find some more stories you might like.
On Monday, Nov. 25, students and staff received the news of the passing of Tim Burns. Burns worked as an instructional assistant for the life skills program for about 15 years. He would work one on one with students with disabilities to help them.
Burns' fellow staff members remember him as a caring person that went out of his way to help others.
"Mr. Burns was probably the most caring man that has worked with students. He is somebody that saw the good in anybody and would figure out a way to help them get there," Meghan Ferens, Exceptional Learners Department Chair, said.
Special Ed teacher Chris Todd had known Burns for more than eight years. Burns had worked as an instructional assistant with some Todd's students. In addition, Todd and Burns would go to girls basketball games together and would always sit next to each other. Todd remembers Burns for the positivity he would bring into any situation.
"Mr. Burns was somebody that would always have a smile on his face. He was somebody that would pick you up if you were down. He was somebody that would always have something positive to say. His character was that of somebody that would find the best in a situation or a person. He had an infectious laugh that would quite literally brighten a room," Todd said.
Special Ed teacher Allison Loprich also worked alongside Burns as he worked with some of her students. She enjoyed the fun they would always have and remembers the jokes he would always tell to put them in a good mood.
"He liked joking around a lot. He was almost always in a good mood, which is always fun to have around. He liked to do puns. That was his favorite thing to make a pun out of everything. If we would say the word 'cat', he would say 'that's cat-astrophic' everytime," Loprich said.
Todd remembers the care that Burns would show to all his students. Burns would go out of his way to care for them.
"He cared for our kids in this department deeply. He loved every single one of our kids and was deeply invested in their well-being. He would give you the shirt off his back even if that was his last shirt to give," Todd said.
Principal Brett Crousore had gotten to know Burns over the last decade. Burns was previously an assistant football coach at LN. The past two years, Burns had worked as an offensive line coach at Hamilton Southeastern. In addition to coaching, Burns would attend lots of LN sporting events, especially the girls basketball games. 
"He is also a man that you would also see at a lot of different athletic events. He supported our kids, especially girls basketball. He loved coach Giff, loved the girls, and did great things with them," Principal Brett Crousore said.
Burns' friends and family will remember him for his positive spirit and the joy he brought to them.
"This was a devastating loss for us. He's going to be missed. His spirit will always live on here," Todd said.