North Star seniors say goodbye
North Star seniors write their final remarks as they wrap up their final issue and prepare for graduation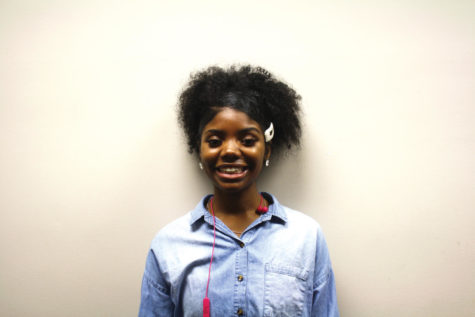 Serena Thompson, Entertainment Editor, Ball State University, Telecommunications
A moment that seemed so far away is finally here. There is so much to say, but not enough to write that would explain what it's meant to be a student here. It's not the way I envisioned my senior year. Completing the most exciting year of my high school career with so much uncertainty has challenged me in ways I couldn't explain. Thank you to all the teachers that work so hard to give so much for their students. Going to school during the pandemic has made me realize how hard teachers work and I have a new appreciation for educators. I want to thank my North Star family and Mrs. K. When I first started on staff, I had no idea what I'd be doing. I did not realize that creating a newspaper could be so much work. There were several times I doubted if I could do it, but I kept pushing anyway. Being on staff has taught me skills that apply to different areas of my life, taking on roles and assignments I'd normally be too afraid to do. My time being on staff has left me countless memories that'll never forget. It's time to say goodbye to LN. When I first arrived here as a freshman I had no idea that I'd experience so much change. From change within myself to change in the world. I am grateful for that change, and it made me better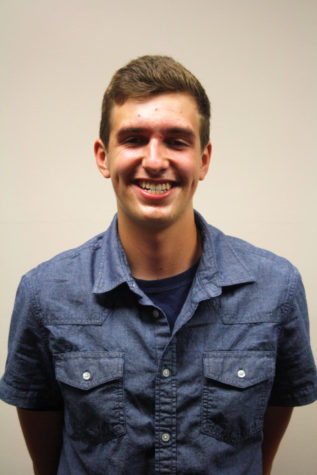 Matthew Kretler, Staff Member, Purdue University, Engineering
When I first stepped into Mrs. K's R8 Spanish 2 class, I didn't really know what to expect. Here was this 5'4ish woman speaking Spanish in the front of the class, practically a foreign language to me at this point of my life. Then there was then senior Nick Roberts, class of 2018, drawing his famous USA map in under 12 minutes. What I didn't realize was that she would be my teacher for all 4 years of high school. With the encouragement from Roberts and then Editor-in-chief Senior Jared Rigdon, I was sold on the idea of joining the newspaper. Who could pass up a chance to go to all LN sporting events for free? I know I couldn't! Now as I am reflecting here about my time with North Star, tweeting two state championship basketball games later and writing too many sports articles, I have gotten a lot out of it. Mrs. K has taught me the importance of dedication, hard work, light heartedness, and most importantly, family. Thank you, Mrs. K, for having such a big impact and continue to beat Carmel for the Hoosier Star award. As I close, I would like to announce that I am going to Purdue University to study engineering and good luck to the future generations of North Star reporters. Go make us all, who've been a part of North Star, proud!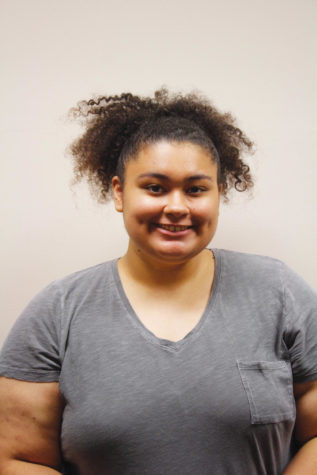 Jayla Cromwell, Staff Member, Butler University, Elementary Education
I never knew how strong the word goodbye would feel in a moment like this. While many of us embark on our new chapters in life we never really say goodbye to the things and people that made us who we are. I can honestly say LN has been very good to me. Being a part of a team as great as North Star will stay in my heart forever. The endless debates, laughter, and shared memories will always come to my mind when I think of North Star. In the midst of COVID-19 I still can say I had a great senior year. The last four years have flown by and part of me doesn't want it to end, but all good things must come to an end. I want to thank Mrs.Hamann and Mrs.Klopfenstein, who have impacted my life in ways greater than they may know. Thank you, Mrs.Gentry, for the past three great years in my preparation for life after high school and the endless amount of care you have given me and my peers. Thank you, Naomi, Asia, and Alicia, for being the greatest best friends I could ever ask for and continuing our great friendship throughout high school. Thank you, LN, without this school many great memories, lessons, and relationships wouldn't have been possible. I'm so blessed to have experienced the high school career that I did. I thank you, LN, for making my high school experience one I'll never forget. GO CATS!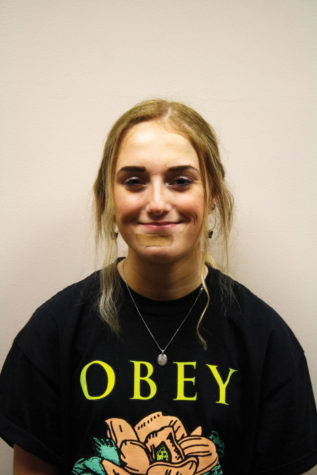 Hannah Johnson, Photography Editor, Franklin College, Photography and Multimedia journalism
During the start of my freshman year, I was sitting in a classroom filled with other students just like me wondering what Journalism 1 could offer. I truly loved learning about journalism and photography. My interest in art/design really started my freshman year in 2017. A senior by the name of Jared Rigdon was a part of our high school's newspaper staff my freshman year. When I attended my first high school football game all I could focus on was Jared standing on the field taking live action photos of the game and athletes. While I was in the bleachers watching him take all of those photos, and then seeing him post them online within the next day that was what caught my attention. My love and aspiration grew for photography. Since I took Journalism 1 my freshman year I was eligible to add Newspaper to my schedule sophomore year. I began taking photos of the football team and games without having any true knowledge of how to focus the camera. I learned every day and did what I knew with the camera, asking for help and guidance along the way. Game after game, I started to notice that I was improving almost every time I stepped onto the court or the field with a camera in my hand. Since then I have taken multiple photography classes and have had a hand in taking photos for my school of not only our football team, but also our girls and boys basketball team, swimming and diving, marching band, and wrestling through the course of my sophomore year up until now. My passion and determination for photography has not only taught me about the world around me but also about myself.
I want to give a huge thanks to everyone who has been on The North Star staff with me over these past three years because I really couldn't have improved as much without you. I am more than grateful I had the opportunity to be photography editor for my second and third years on staff. I can't wait to see what the next four years has in store for me and I am more than excited to have photography/visual arts as my college major.
With great love, Hannah Johnson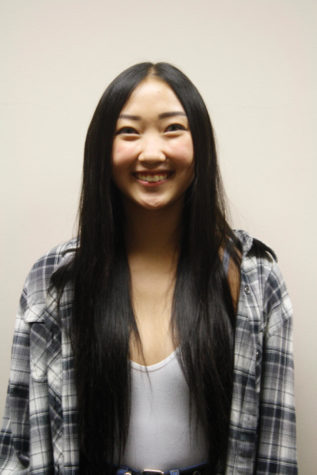 Elizabeth Coats, Managing Editor, Indiana University, Psychology
After 12 years of schooling, I am finally about to graduate from my adolescence and move towards adulthood… and do four more years of school. It felt like my days of high school never ended but the years flew by too quickly. COVID-19 certainly didn't help. I lost part of my high school experience to COVID-19 and I am going to lose part of my college experience to the virus as well. But through the virus and through the years, I am thankful for the people who have motivated me and been by my side. I have had the privilege to know teachers like Mr. Frankum, who cared more about teaching me the content of the course instead of grades and busywork, and for the teachers like Mr. Seltzer and Mrs. Comstock, who created a friendly and relaxed classroom environment. I am especially grateful for the teachers like Mrs. Klopfenstein, who made sure to check in on me whenever I was overwhelmed or when I was sick in the hospital. Saying goodbye to familiarity and jumping into the real world is bittersweet. In exchange for my youth, I gain autonomy and freedom. I am afraid of what lies ahead, yet I feel a bit of excitement when I think about it. I have to sit idly by and watch as my friends go their own separate ways, but I will always have the memories and be able to make new friends in college. And while I am not entirely thrilled to go to college, I am ready for a change of pace and scenery. So this is goodbye and farewell to my high school years and hello to the rest of my life.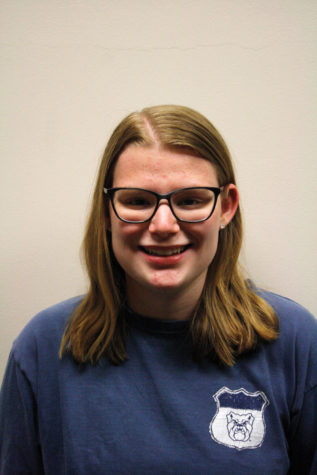 Natalie Rowland, Editor-in-Chief, Butler University, Health Science
Saying goodbye to something that has been my entire world for the last three years is hard. When I signed up to take journalism my freshman year, it was just to have another class to fill my schedule. What I didn't know at the time was that journalism would become a very essential part of my high school experience.
I don't think I was truly prepared for the amount of work newspaper would take. I was named News Editor a week into my first year of staff. As someone with no previous journalism experience, this was a scary thing. But it turned out to be a very enjoyable experience that lead me to apply for Editor-in-Chief at the end of the year so I could continue to work on this paper that I love so much. When I applied for EIC at the end of my sophomore year, I thought there was no way Mrs. K would pick me. I was only going to be a junior so being in charge of an entire paper would be a huge undertaking. I was pleasantly surprised when she named me EIC and being EIC has been something I have greatly enjoyed these last two years. I have learned so much and grown tremendously as a person so I will forever be grateful for this experience.
To my current North Star staff, I am so proud of you guys. Producing a paper while navigating virtual learning has been a huge undertaking. You guys have put so much work and care into this paper in order to continue to produce quality work. I am so grateful to have a staff that cares this much about something that means so much to me. Thank you for giving your all this year and for being flexible as we figured out all the challenges of this year.
To my LN family, I will miss you guys. I have appreciated all the support you have shown me over the last four years. My teachers, friends, administrators, and everyone else in this building has made a lasting impact on me that I will forever be grateful for.
To the North Star, thank you for all the amazing memories. From standing on the field at Lucas Oil and sitting courtside at Bankers Life to traveling to DC to learn more about journalism, I have had so many amazing experiences. I will always remember my time on staff and the many hours I have spent in rooms 141 and 507.
Finally to Mrs. K, thank you for everything. You have always been there to support me throughout everything going on in my life. You trusted me to lead this paper for two years, and I will forever be grateful for that experience.
North Star will always have a special place in my heart and I will always remember my time on staff. I look forward to seeing the paper grow and everything you guys do in the future.