Keelen's Korner: Are Pacers a legitimate contender for NBA title? (2/22/16)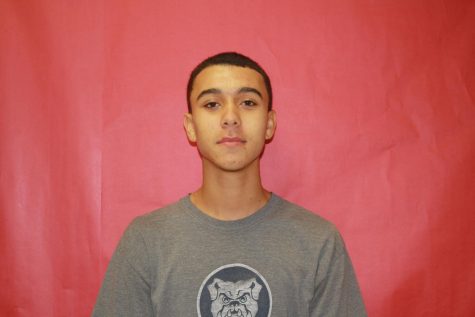 More stories from Keelen Barlow
The Pacers started this season with a lot of questions surrounding their franchise. Will Paul George return to form? Will the addition of Monta Ellis prove as a significant signing? Will the Pacers be able to compete in the rising eastern conference? Those were all legitimate questions that at the time I don't think Larry Bird had an answer for. Well, now we are starting to see answers come to form. Monta Ellis has become a very good piece for the Pacers averaging just over 14 points as a starter. Paul George certainly returned to from, and maybe a better one than before. George had a monster December and is still tearing up opponents with a 23 points per game average, and is the Pacers leading scorer. But as we reach the end of the regular season, and subsequent start of the NBA playoffs. We start to ask if the Pacers really have a shot to contend in the east. The Pacers currently stand at 5th in the east with a 30-25 record. If you stayed up with the Pacers in the month of December you probably thought the Pacers really were a contender.
But after a tough January that saw the Pacers post a 7-8 record. You wonder if the Pacers are consistent enough for the title. Well I'm here to say that the answer to that question is probably a no. Even though the Pacers have seen huge boosts from budding superstar Myles Turner who is averaging 10.2 points and 5.1 rebounds and saw himself added to the starting lineup. The Pacers have also seen great play out of Ian Mahinmi on the defensive end when needed. But I just think that the east, more importantly the Cavs, are just on another level from the Pacers. Currently the Pacers would face-off against the Miami Heat in the first round with the Heat holding home-court. And currently I don't see the Pacers catching up with The Cavs or Raptors, or even the Celtics, so a huge rise in the standings is unlikely for the blue and gold. Even if the Pacers would upset an eastern power in the playoffs, there are just too many teams that I would put ahead of the Pacers in the west. (Golden State, Spurs, Thunder, LA, and Memphis).
Maybe one day down the road, when Myles Turner is a more dominant big man, or the Pacers find an ace in the draft or free agency, they will be back among the elite in the eastern conference, but I just don't see the Pacers as a contender for a title this season.
Leave a Comment