Mr. LN Summary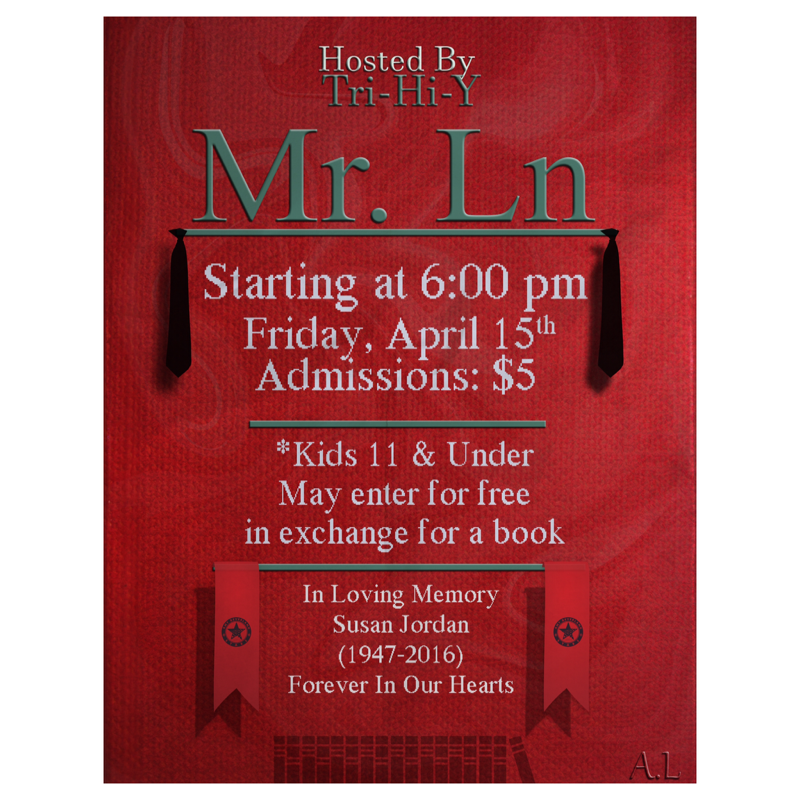 Cheyenne Dishman, Graphics Editor
April 19, 2016
"
All of the money raised throughout the show will be going to The Boys & Girls Club of Indianapolis. Tri-Hi-Y also accepted book donations for the Susan Jordan Foundation in loving memory of Mrs. Susan Jordan. "
Tri-Hi-Y is an all girl's service organization that volunteers throughout the Lawrence community and raises money for organizations like The Boys and Girls Club, the Julian Center and the Wheeler Mission. Mr. LN is Tri-Hi-Y's annual male beauty pageant, that is quite well known throughout Lawrence North. It started about 10 years ago as a way for Tri-Hi-Y to raise money for different charities.
Every year, teachers are asked to nominate a list of young men, who they believe would make an excellent role model in our community. The candidates are then sent through an interview process, where it is then later decided whether or not they will be able to participate in the show. Normally there are 12 young men who participate in the show, but some years it is less or more than 12. The boys have three rounds that they have to be prepared for. The first is the Outfit of Choice, where they bring articles of clothing that display who they are. The second round is the Talent round, where the candidates show off their talents and skills. For the third round, which is our Question and Answers round, the candidates are asked one question, in order to test their ability to think quickly. Once all of the rounds are finished, our judges, which consists of faculty members and student teachers, vote for who wins one of our three titles: Mr. Penny Wars, Mr. Runner-Up, and Mr. LN.
Mr. Penny Wars is held during lunch the week of Mr. LN. Each contestant has a bucket with their face on it, and their peers are then able to donate pennies and dollars, which count positively for the contestant. However, students can also vote against any of the contestants by putting silver coins in their buckets. This year, we are excited to award Andrew Benson with the title of Mr. Penny Wars.
Mr. Runner-Up is our second title that any candidate is eligible to win. For this title our judges vote for a contestant they like as our second best winner. Eric Petrous was our wonderful winner of Mr. Runner-Up 2016.
For the title of Mr. LN, which is our first place candidate of the show, our contestant must show excellent leadership qualities, charisma and hard work in and out of school. Tri-Hi-Y is  proud to announce Alvin Laguerre as Mr LN 2016.