All About Abram: NBA Finals Preview
Hang on for a minute...we're trying to find some more stories you might like.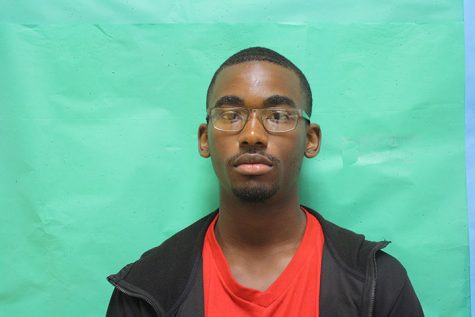 More stories from Alex Abram
As the NBA finals get closer and closer the debate over who is going to play in the final  game has narrowed down to just four teams. The  east and western conference finals have begun. In the east there is the Cleveland Cavaliers lead by LeBron James that are facing off against the Toronto Raptors. In the West  the Golden State warriors lead by Stephen Curry are taking on Kevin Durant's Oklahoma City Thunder. It seems to me that the Cavs are definitely going to go to the finals because swept the last two teams in the playoffs they faced. They are undefeated in the postseason, they won  game one vs the Raptors in a blowout. That game sealed the series once they get one win  they won't stop.
In the west OKC has upset Golden State in game one fortunately. If OKC can continue to hold off the defending champs they will not stand a chance against the Cavs in the finals. However the Warriors have broken records this season  and are just too good a team for OKC to beat. Stephen Curry has came back from his injury and is back at it again shooting crazy three point shots that seem to never miss. If Westbrook can contain Curry and run him off the three point line who knows what could happen.
I predict that it will be a rematch of last  years finals with the Cavs coming out of the east and the Warriors advancing from the west, but the Cavs will end up winning this year. Last year they had a major setback because of the injury to two of their star players Kevin Love and Kyrie Irving which left LeBron  to take care of everything himself. This year is a lot different they have a great big man who can stretch the floor and a great point who has outstanding skill and court vision all in all the Cleveland Cavaliers will be Crowned this year.