Communication, fundamentals plague LN in match up with state contender Avon
Deep in the corner of the Jack Keefer Gymnasium, Avon's seniors had their team pumped up. Dancing their way through the pregame dig lines, the top ten Orioles were locked in from the first serve. Across the gym, the host Wildcats silently served the ball back and forth, coasting their way through pregame three key varsity members short. That pregame animosity shown by Avon spoke wonders as the Orioles rolled to a win over Lawrence North in three sets, 25-14, 25-14, 25-13, handing the Wildcats their first loss of the young season.
"I think with us I feel like we didn't match their intensity until the very end, Lawrence North head coach Nick Cox said. "We just let the game get out of hand and when you get down by a lot of points in volleyball it's just hard to get back. You try and play one point at a time but when it's a six, seven or eight point deficit, it's just difficult."
Even after coming back in each of the three sets, costly mistakes hurt Lawrence North all match long as communication issues in the backcourt led to dropped balls and mishits out of bounds.  
"We could never get consistency going all day and when you're scrambling around you have people playing out of position and you're hitting shots that aren't going to be conducive to scoring points," Cox said.
Senior Mya Whaley refers to the backcourt of the Wildcat defense as a hurting point that led to communication errors and inconsistency.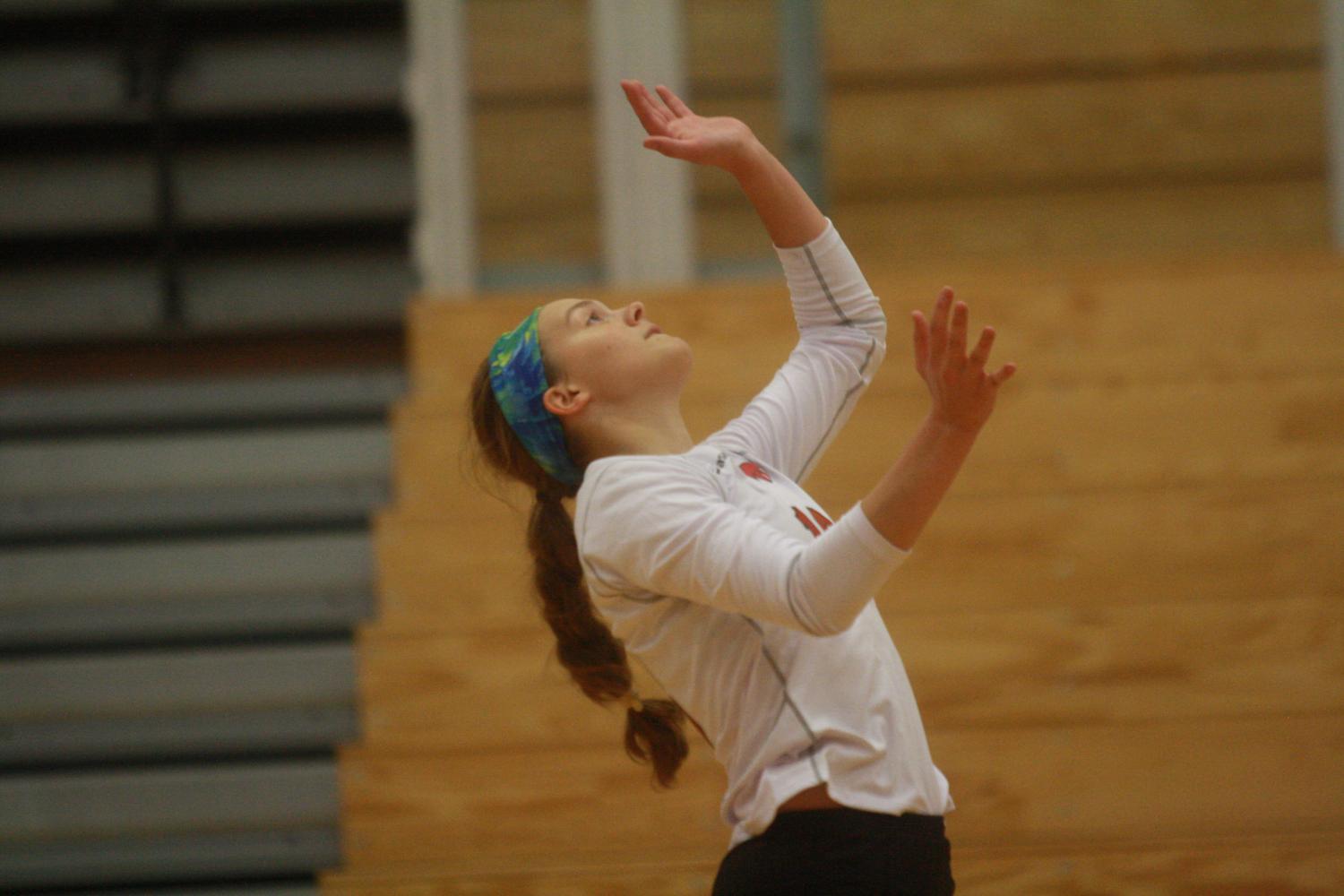 "[A weakness was] the backrow for sure, especially like Yorktown, we're really strong on the front end at the net but behind that we're very weak, Whaley said. "Some us had to play different position and we had to have some shorter people playing positions like middle.
With three key varsity members out of the lineup including freshman Ashleigh White and senior Maya Barber, the Wildcats played with a short bench all afternoon. Despite the small lineup, Cox emphasized the need to get better with the players that were healthy.
"The mindset has to be play with what you have, you can't look pass we'll play well when we have everyone back mentality. You have to play your best with the players you have on the court," Cox said.
With the talent there, fundamentals remain a key aspect of improvement as the Wildcats head into a gauntlet of a schedule that includes Providence, HSE, Floyd Central and Westfield in the next couple of weeks.
"For the next two weeks, we have to play better defense and service receive, the first contact just has to get better. Nothing else matters if you can't get that down," Cox said.
As the short staffed Lawrence North team struggles to fix the fundamentals, Avon continues to dance on, marching towards the state final they fell short of last year.
*In the second match of the day, Avon def. Yorktown 3-1,
*In the third match, Yorktown def. LN 3-0