New Castle, Melani Shaffmaster blow past struggling Lawrence North squad

The 6'4" player sporting the green, No. 17 in Jack Keefer Gym Monday night was no Lawrence North Basketball player, not even a New Castle basketball player. No, the 6'4" girl, serving a ball past LN defenders and setting the ball for teammates was Melani Shaffmaster, a sophomore Minnesota commit, who looked all the part of a Big Ten volleyball recruit. If it wasn't her imposing size at the net that put intimidation into LN players, it was her serve that flew past LN defenders as the smack of the ball on her palm left a resounding sound across the gym, forcing LN players to adjust all night and avoid falling back into inconsistent patterns.
She [Melani Shaffmaster] is just one of the best out there in the state," sophomore Bethany Dayton said. "We had to start getting under the ball because it drops so fast, so getting under it took a few reps. Once we got a few reps and the hang of it, we started to adjust and it's just such great practice playing against such a great player.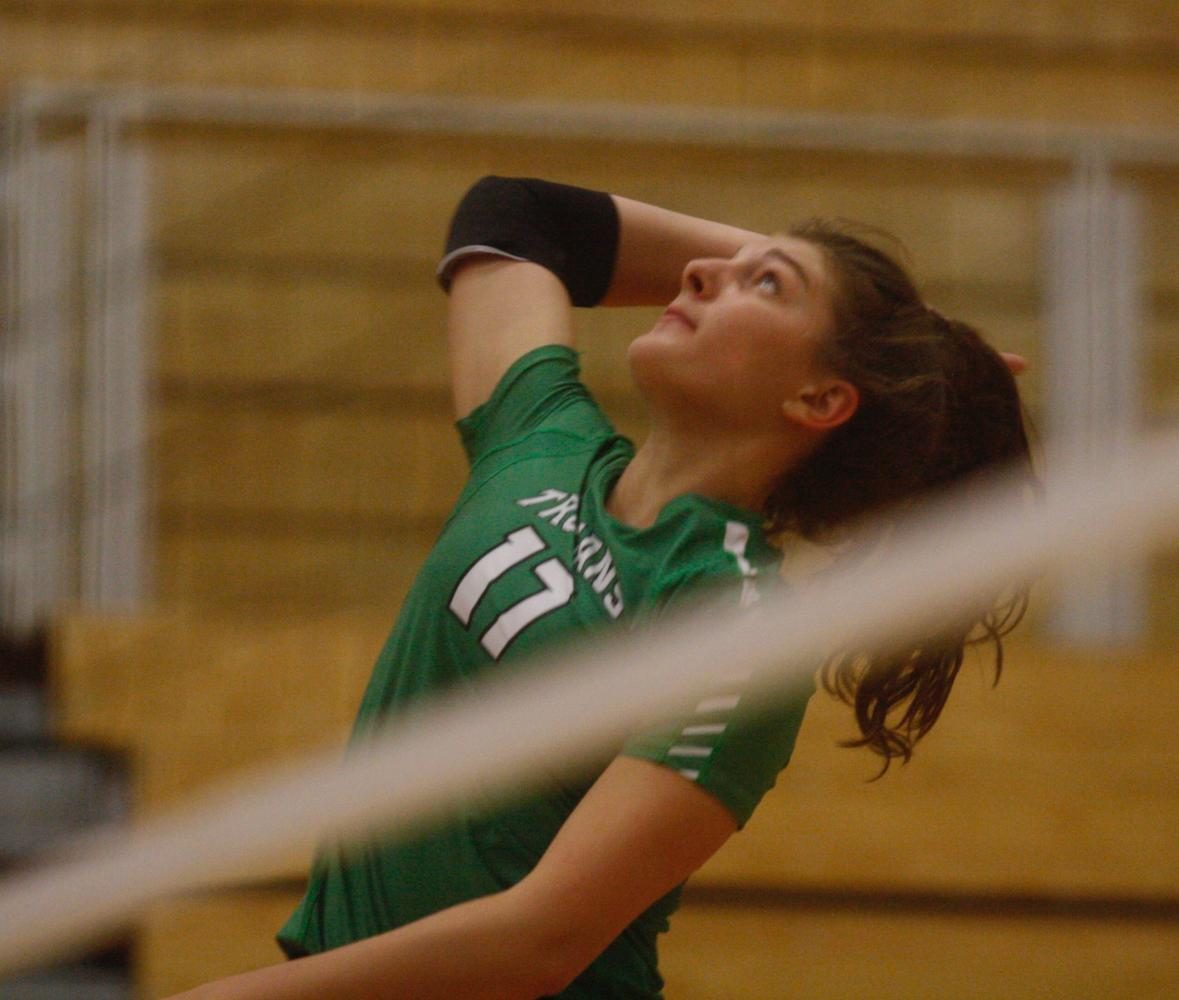 Again following a pattern of inconsistency against top ranked teams, LN struggled early, getting blown out 25-10 in the first set before showing any levels of consistency.
"We're still getting there, we're still adjusting and tweaking things but we're definitely getting there," senior Lauren Matthews said of the Wildcats' slow start before getting on track late in the match.
After dropping the first set 25-10, LN showed signs of life, fighting back in the second and third sets, holding leads before falling 25-19 in both. One source of credit for that spark could be found in a lineup change as Dayton replaced senior Kendall Cole at Libero in the second set, providing a change from a mentality standpoint in a comeback effort.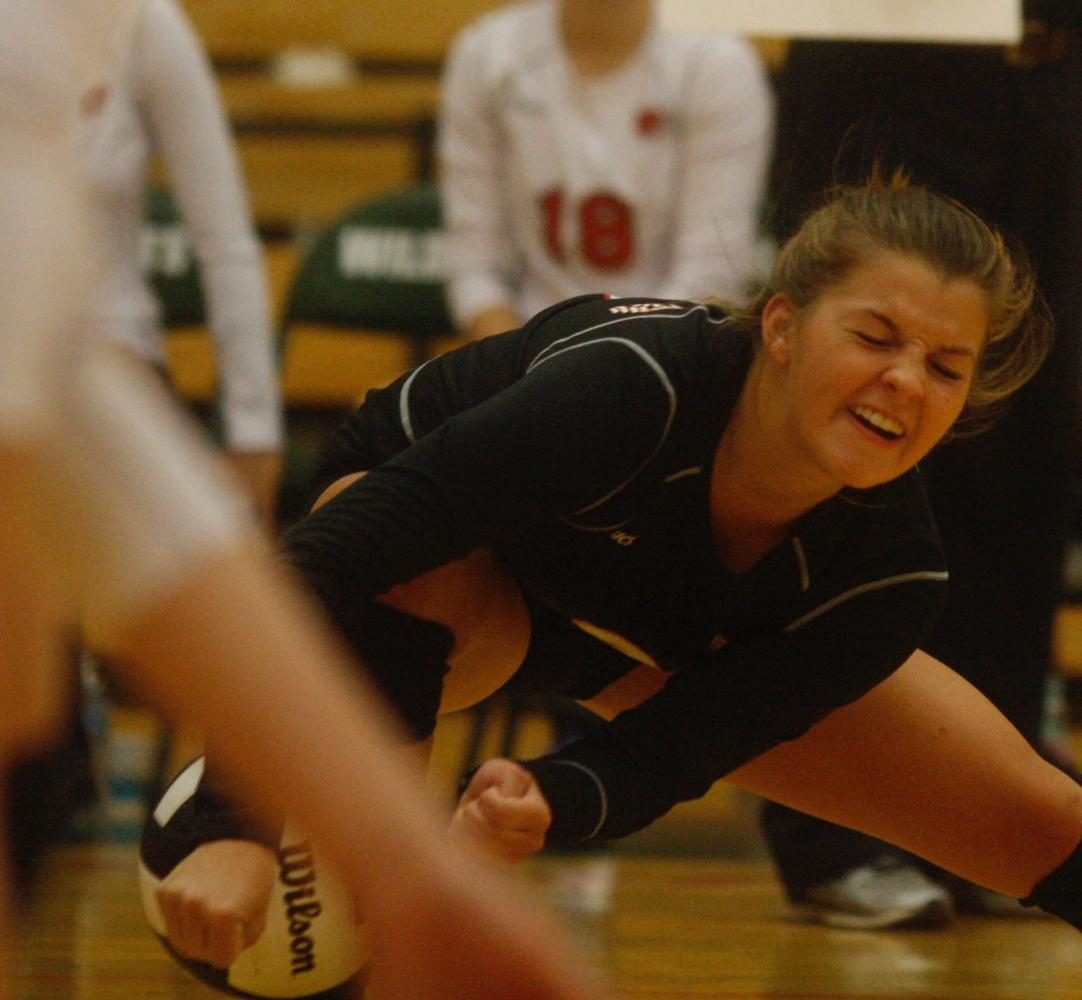 "My mentality is just go for every ball, don't let any ball drop and hit the floor and be a leader out there."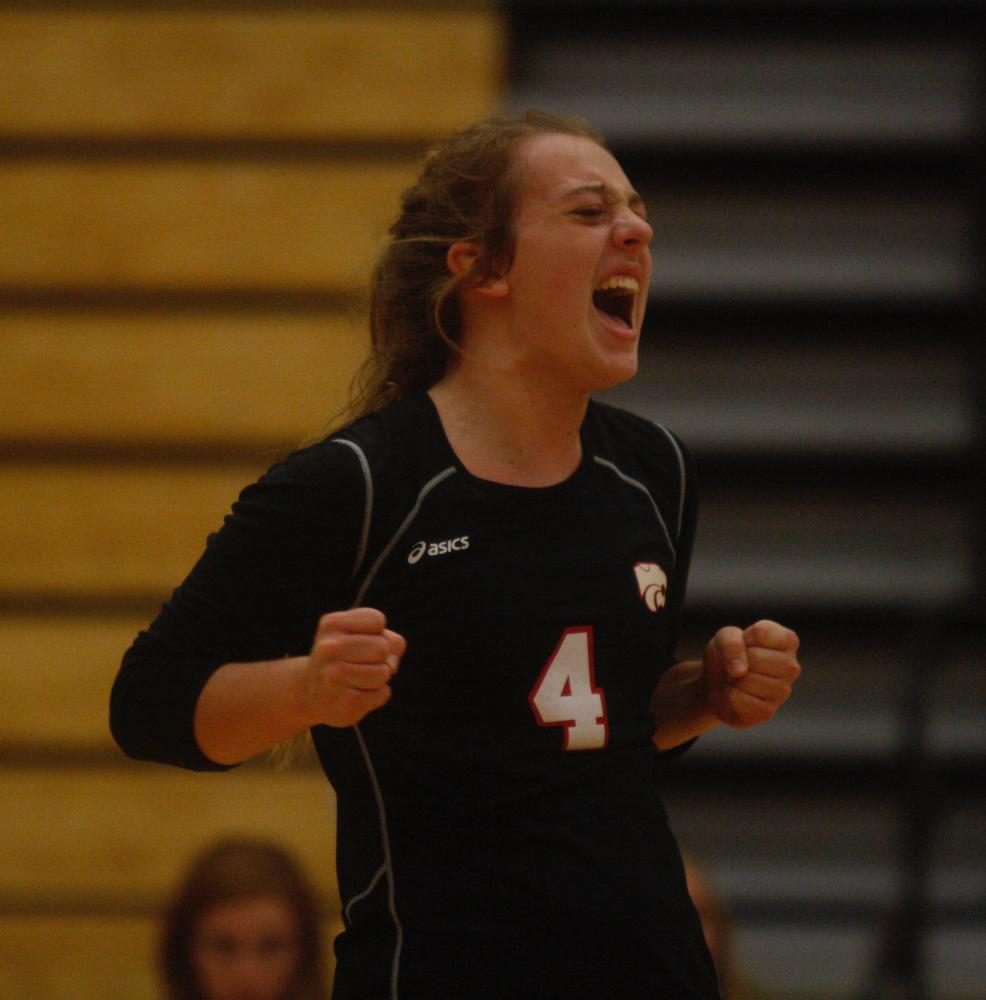 With recent struggles, Dayton credits practice as a crucial period to push that mentality and regroup as a collective whole.
"It all starts in practice, we've got to treat it like a game with the same mentality, don't let the ball hit the floor. If we practice like that I feel like we can come out on top," Dayton said. "I think we're a newer team and we're still coming together and learning to each other's style of play. It will all play out in the end."
For another non conference sweep from a top ten opponent, LN can only take this match as a learning curve, using those lessons in tomorrow night's important MIC match against Carmel. A win tomorrow could keep LN (3-0 in MIC play) in contention for a conference title.
"I think we learned a lot tonight and they were a really good serving team so I think our serve return got better just from all the reps we got," Dayton said. "I think we have all the skills it takes and the talent is there, we just have to come together at the right time."
As the Wildcats reach the halfway point in the season, Matthews holds little doubt in LN's ability to regroup and challenge for county and sectional titles later in the year.